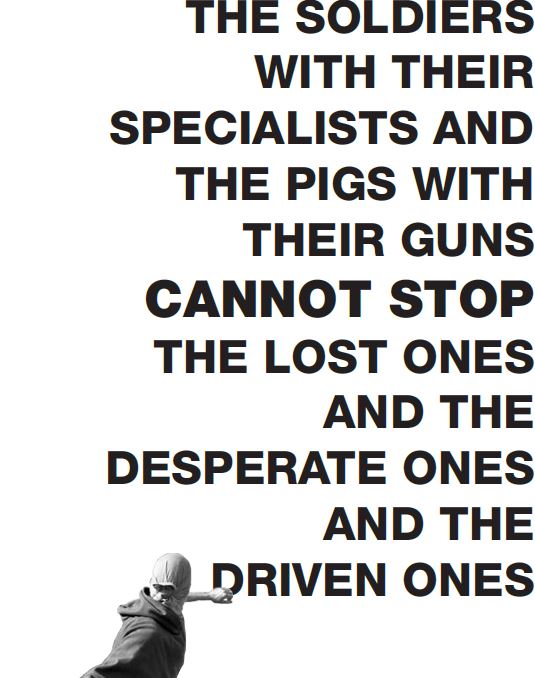 The following is a letter from one inmate at the High Security Unit (HSU) at Menard Correctional, encouraging continued acts of solidarity despite retaliation.
I am sorry to report that the guys here at Menard, HSU have again been subjected to oppressive, retaliatory acts at the hands of these evil, sadistic pigs.
On April 12, 2014 at approx. 8 a.m. a construction crew showed up outside of our windows w/ large, metal square boxes with slots in the front. By 11 a.m. they were attached to our windows. We can not see outside anymore, nor do we get any sunlight, or air circulation. These taken in conjunction with our solid steel cell doors are going to make it unbearable this coming summer.
These shutters were placed on our windows specifically for our communication with you brothers and sisters during our "peaceful protest." DO NOT let this retaliatory act prevent you from future protest, though we can't see you, we will still be able to hear you and "that type" of support motivates the brothers in here like nothing else!
Please don't let these retaliatory acts discourage you. You must understand that actions like this actually ENCOURAGE all of us 'cause it's clear that what we are doing is working! So keep up the good work, and know this without a doubt. They can shutter our windows, but they can NOT shutter our minds!