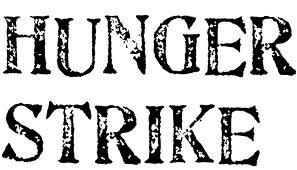 From: The Facebook Page of The Uptown People's Law Center
An update from the #Menard Hunger Strike was just released by Alice Lynd, an attorney in Ohio who has been in regular contact with several of the men.
The men have won some local support. One of the prisoners wrote:
"Yesterday, on Monday Jan. 27, there were hunger strike supporters outside of the prison banging on homemade drums singing "We support the hunger strike." Us prisoners in the HSU [high security unit] were able to hear and see them out our windows. We opened our windows and screamed "Hunger Strike!," "No due process no peace," and "We Love You!"
"There were about 20 supporters outside and they also held signs that read "We Support the Hunger Strike" . . . . They were out there in 12 degree weather from about 2:45 p.m. until 3 p.m.
"Some Majors and correctional officers were harassing the protesters until the police came (County Police) and the supporters dispersed.
"I do not know who those supporters were, but if you can find out please let them know we deeply appreciate their support. Seeing them protest on our behalf was definitely a confidence booster."
Knowing that there are those outside who care is crucial to keeping up the men's spirits–even if the men don't know who their supporters were!
Contact Information to let prison officials know that you support the hunger strike:
Warden Rick Harrington, 618-826-5071
P. O. Box 711
Menard, IL 62259
Illinois Department of Corrections Director Salvador A. Godinez, 217-558-2200, x 2008
P. O. Box 19277
Springfield, IL 62794-9277
Governor Pat Quinn, 217-782-0244
207 State House
Springfield, IL 62706